Dine and relax....
Here at Holiday Inn Leeds Garforth, our chefs source the finest local and seasonal ingredients to create exciting menus for all tastes and occasions which are complemented by the diversity of the cellar, featuring modestly priced bottles from every wine producing region in the world.
You will find our team of waiting staff friendly and efficient. All are trained to the highest standards of customer service and will ensure that your dining experience is second to none.
The Open Lobby is a bright welcoming space where you can relax, dine, socialise and connect. It enjoys an excellent reputation with local visitors and residents alike, where children are of course welcome.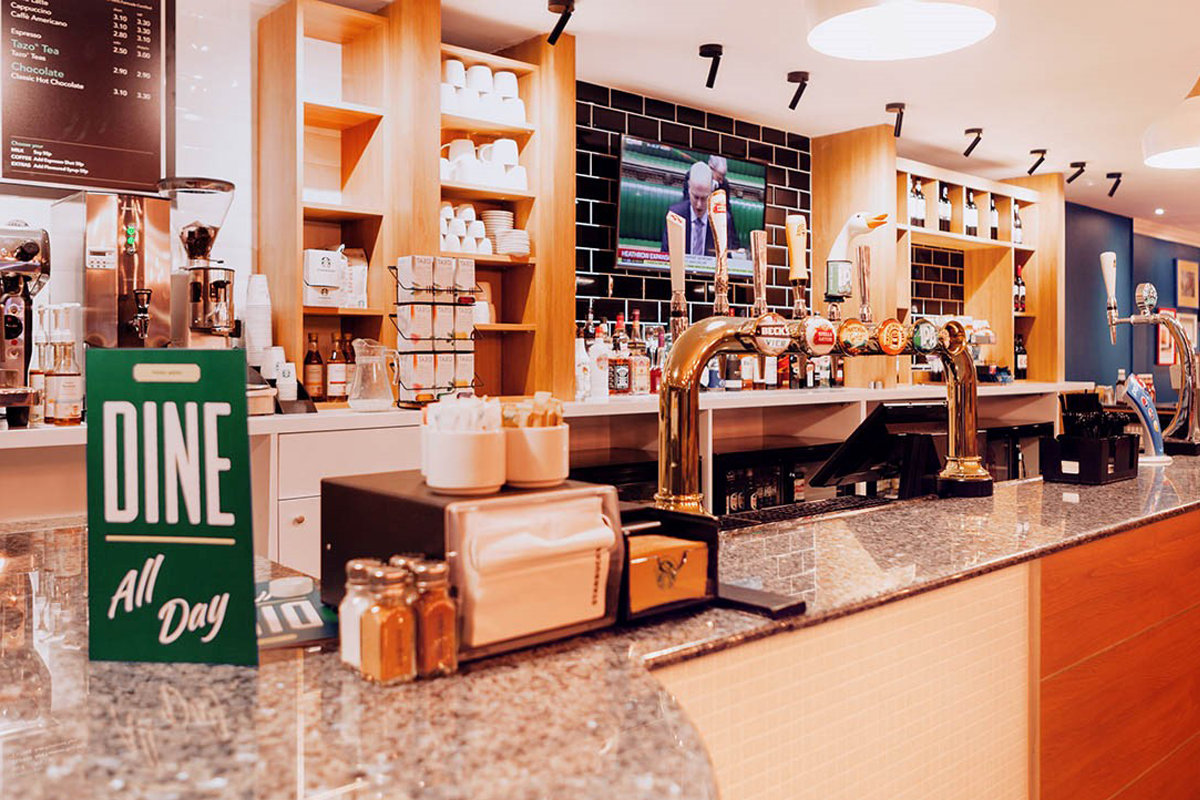 Holiday Inn Leeds Garforth Gin Club
Welcome to our Gin Club, a collection of exceptional gins for your enjoyment!
To celebrate our love affair with this fine spirit we have brought in a range of 8
gins, representing a cross section of flavour profiles. Take a look at our menu, and remember to take a sip when you're next at our hotel.